Videos: 2016 PIMA Finalists and Winner

Thomas Gordon, Sr. (2016 Winner Of The Parent Involvement Matters Award)
Indian Head Elementary School, Charles County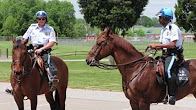 Gordon, a volunteer at Indian Head Elementary School, developed the Keeping Kids in Coats Program, designed to help clothe economically disadvantaged students in the cold weather months. He also serves as a robotics coach, volunteers in the school's PBIS program, and is a fixture in the school community.

Chen Chen
Anne Arundel County Public Schools, Anne Arundel County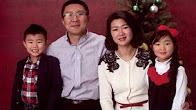 Upon completion of Anne Arundel County Public School's International Parent and Community Leadership Academy, Chen Chen recognized a need to bring together parents of the Chinese community who are otherwise spread across the County and not connected. She created an online community for Chinese parents living in the County to network with one another and share educational resources and information.


Cheri Pegues
Towson High School, Baltimore County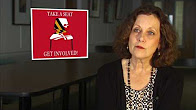 Recognizing the many needs of Towson High's diverse community, Cheri initiated Adopt a Family, a community drive to assist several families with various supports from clothing to school supplies. Her organizational skills, attention to detail, and sound decision-making have resulted in numerous donations benefiting students and families at Towson.

Earnest Moore
Prince George's County Public Schools, Prince George's County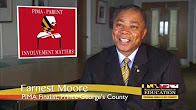 Earnest Moore, also known as Mr. PTA, is a staunch advocate and unstoppable volunteer making a positive impact on public education. Having served as the district's PTA President, Mr. Moore has not slowed down in his involvement. From serving on the district's Parent and Community Advisory Council to a newly formed Student Safety Task Force to connecting with parents representing diverse cultures and languages, Mr. Moore has been an integral partner in education representing the voices of parents.


Donna Turnamian
Evening High School, Wicomico County Public Schools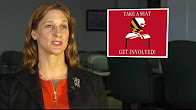 We know that "It takes a village to raise a child", and as a part of that village, Donna Turnamian didn't need to be asked twice by her church to lend a hand for the County's Evening High School. As a school that does not have a traditional PTA, where parents may work multiple jobs, and some students' parents are not in the picture. Donna has helped bring together caring adults who serve as "surrogate" parents, secured personal items for students, and provided support to students so they graduate and receive their diploma.

Contact Information
Maryland State Department of Education
200 West Baltimore Street
Baltimore, MD 21201